Have A Nice Life - Deathconsciousness
genre - dronemetal
for fans of - godspeed you! black emperor, sweet trip, slint
If you love heavy metal but do not love heavy screaming, then I have the record — and band — for you. Connecticut duo Have A Nice Life have molded their own sound from mixing elements of droning shoe-gaze with gloomy ambience and an industrial strain of post-punk. What has been described as "an album-length depressive episode," their self-released 2008 debut, Deathconsciousness, takes the listener on a nihilistic journey through the human psyche. The result is a nearly flawless evocative masterpiece.
The album's opener, "A Quick One Before the Eternal Worm Devours Connecticut," is an ambient soundscape of droning synth and plucked acoustic guitar chords that evoke a feeling of liminal space. Dan Barrett's vocals debut in the second track, "Bloodhail," as he accounts desensitization and death backed by crashing guitars. The rapidly strummed electric guitars in "Waiting for Black Metal Records to Come in the Mail" that build up to a screaming crescendo is one of my favorite moments on the record. "Earthmover" is an 11-minute epic closing track featuring Barrett's signature nihilistic vocals that get swallowed by droning and crashing instrumentation. Before you know it, this 90-minute record will be complete as you have climbed melodic peaks of joy and valleys of grief.
Yes, this record is depressive. Yes, I am depressed. Yes, listening to this album is like pouring fuel on the fire but in a beautiful, cathartic way. Not beautiful in a way that glamorizes mental illness but beautiful in a way that takes something so universal like grief and uses it to create something melodically beautiful that also exhibits a level of raw humanity that many before have tried and failed to achieve. After I let my mind drift in the crashing waves of sonic sadness I walk away feeling as if I have just spent an hour and a half exchanging universal truths with a dear friend.
favorite tracks - bloodhail, waiting for black metal records to come in the mail, i don't love
FKA Twigs - Magdalene
genre - avant-pop
for fans of - sevdalzia, serpentwithfeet, arca
I am bloody obsessed with FKA twigs. Absolutely NO ONE is doing it like her — she is living, breathing art. Twigs is immensely inspiring in her dedication to whatever craft she devotes herself to, whether that be sword fighting or pole dancing, twigs commits. I would love to create a whole zine just dedicated to her and her discography because I would gladly talk at length about her artistic brilliance but for the sake of time and space, I will stick to her second LP MAGDALENE.
I wandered back to this brilliant record at the end of January after hitting a lonely low point where I just needed to listen to something that would appropriately accompany my stretch of wallowing in sadness.
While this entire record is a consistent no-skip record, the last three tracks are where this piece peaks, in my opinion. "Mirrored heart" is tied with the final track as my favorite from the record. In this devastating ballad about introspection, twigs questions the legitimacy of her past relationships as someone who is earnestly trying to champion heartbreak only to be trampled by waves of a painful reality of what could have been. FKA twigs notes about the track, "Usually I'm a mess when I sign it. I cry every time. I always know it's coming." This track is always a deep comfort for me because it mirrors many messy internal emotions and because it is a reminder that grief from loss is the key that connects me to an artist like twigs. Even more than that, it shows that someone like twigs cannot escape the same complex human emotions that I experience — a truth that things like gender, race, or class do not change.
"Daybed" follows as the second to last track of the record. FKA twigs said that the titular lyric "'possessive is my daybed' is about when you're lying on your sofa lost in thought, and you just can't move" which is a mood I very much can relate to this month. The closing track of MAGDALENE, "cellophane," is the most devastating of them all. Another piano ballad but accompanied by a minimal rhythm and whispered beat-boxing. This track, along with the equally brilliant music video, is a raw confession to her former lover as she begs for an explanation of unreciprocated feelings. She sings the chorus, "Didn't I do it for you? / Why don't I do it for you? / Why won't you do it for me /When all I do is for you?" before reaching the titular line at the end of the first verse, "All wrapped in cellophane, the feelings that we had." This track perfectly bookends this 40-minute record that is an amalgamation of the emotions in FKA twigs' resilient evolution — a vulnerable process manifested through art that we are lucky to witness.
favorite tracks - holy terrain, mirrored heart, cellophane
Billie Holiday - Solitude
genre - jazz
for fans of - nina simone, ella fitzgerald, chet baker
Not sure any other record title could sum up quarantine so well. The first music I fell in love with was classic blues and jazz standards. I was 14 when I stumbled upon Frank Sinatra's Classic Sinatra in my dad's iTunes (my gen-z is showing) and found myself lost in the inherent romance, nostalgia, and subtle melancholy that dripped from these melodies. Thanks to Pandora (again, very zoomer), I was introduced to Billie Holiday, Ella Fitzgerald, Nina Simone, and many other prolific voices. No other music makes me feel this particular kind of transportative bittersweet sentimentality.
I started looping this record due to the title and the title track itself. Solitude is a 1934 jazz standard originally composed by Duke Ellington and later recorded by Billie Holiday in 1941. In this three and a half minute song, Holiday's crooning vocals backed by piano and a gently wailing trumpet describe the heartache of being (metaphorically) haunted by a past love made more painful by solitude. Holiday's timeless talent of capturing the depths of emotions through lyrical succinctness leaves the listener feeling further haunted by her enchanting emotional expression. In verse two, she sings, "I sit in my chair / Filled with despair / Nobody could be so sad / With gloom ev'rywhere / I sit and I stare / I know that I'll soon go mad." If that is a goddamn quarantine schmood then I do not know what is!
The record includes other classics like "I Only Have Eyes For You," "Everything I Have is Yours," and "Love For Sale." The total run time is just under forty minutes making this an ideal record to put on in the background or to escape in the lyrics and heart-swelling nostalgia.
favorite tracks - blue moon, i only have eyes for you, solitude

Vulfpeck - The Beautiful Game
genre - funk
for fans of - cory wong, fat night, fearless flyers

This here puppy is the outlier of this otherwise depressive list of records; it is a lovely ray of groovy sunshine to light up your (literal and metaphorical) grey days. This is my second time writing about Vulfpeck (I wrote about their 2020 song "LAX" in my 2020 End of the Year zine) but I just cannot help myself because their 2016 record is one of my forever favorites. The funk quartet are masters at crafting relentlessly catchy melodies and infusing a bright and bubbly spirit from start to finish.
"Conscious Club" is the low-volume funk anthem we need during these dark times. An instrumental version was first released on Vulfpeck's 2015 album
The Thrill of the Arts
before being recorded with frequent collaborators Cory Wong, Richie Rodriguez, and first-time collaborators Laura Mace and Anne Berg. The track begins with the two ladies conversing about the best Berlin dance spots after getting off a long flight. After querying about the Conscious Club, Mace belts out, "Welcome to the Conscious Club / Conscious and we're filled with love," before band member Jack Stratton explains esoteric directions to enter the elusive Conscious Club. Every Vulf song is danceable, but this one especially as Mace continues to sing, "Breathe with me / Come everyone / Let's have some good times / Gonna dance our past away." These words make me daydream about how euphoric it will feel to dance in a room full of friends after being isolated for so long. While we are not quite there yet, I can still turn on this track, close my eyes, and dance as if we are.
One of my favorite quarantine activities is taking joy rides on my Vespa around San Francisco while listening to "Margery, My First Car." Frequent Vulfpeck collaborator Christine Hucal sings, "Angry drivers / I will wait / I have no plans / So won't be late" which is a needed reminder to take things easy. The poppy love song "Animal Spirits" is another one of my go-to tracks, and despite not being a baseball fan, I still enjoy the infectiousness of "1 for 1, DiMaggio." Overall, there is not a single dud on this 10-track record. Vulfpeck certainly are not afraid to experiment while still maintaining their quintessential upbeat, groovy, bass-heavy sound.
favorite tracks - animal spirits, conscious club, margery my first car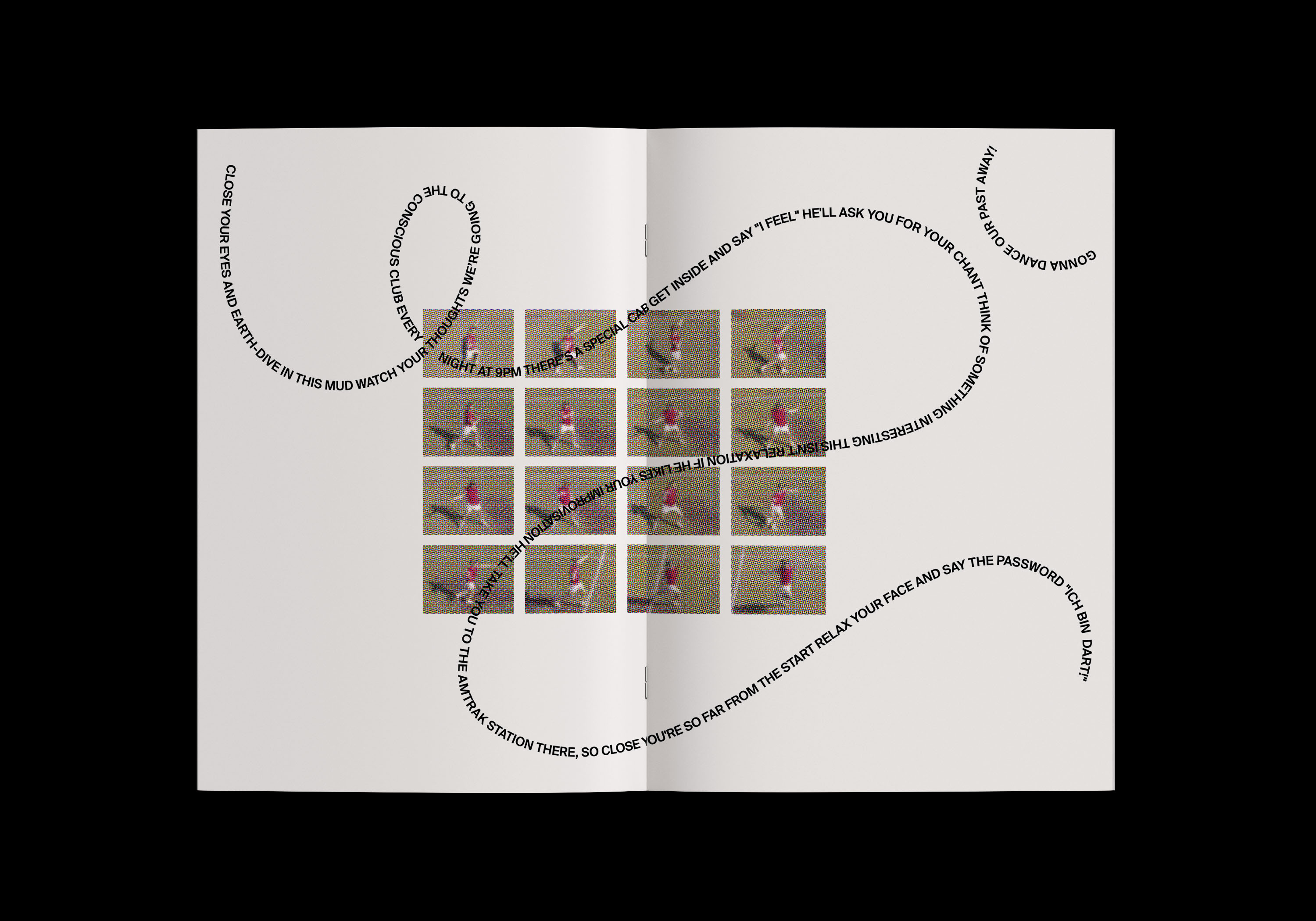 Vincent Gallo - When
genre - singer/songwriter
for fans of - broadcast, sibylle baier, julianna barwick

A track from Vincent Gallo's 2004 record "When" showed up suggested under one of my Spotify playlists in mid-January. Immediately recognizing his name from movies such as "Buffalo 66" I turned on his discography and quickly got lost in the notes.
Listening to his records and writing this review led me down a rabbit hole to find out what he is up to currently. I was surprised to find that he has a self-made personal website with features including but not limited to: classified want-ads for various vintage music equipment, intergalactic sound and pictures (coming soon), and a merch section where he once sold his sperm as "Internet Art". In his biography he writes "Gallo is one of the most misunderstood, misquoted, misrepresented talents in the past 25 years and a brief review of his IMDB page suggests he has also been incredibly prolific." His contact page states that while he is not accepting scripts, as, according to Gallo, "I have never read a script in my life, including ones to films I've acted in, and ones that I've written and directed." You may be disappointed to hear that he is not accepting such correspondence, but do not fret! For he also accepts nudes! He writes, "If you'd like to send a nude photo of yourself and you were BORN a female, please do so." A glance on his Instagram shows that he is an ardent Trump supporter. I think what I am trying to say is…yikes.
But questionable politics and a controversial reputation aside, let us dive into the meat of this album.
Gallo wrote, performed, and produced the entirety of this 2004 record which contributes to its intimate nature. With tracks like "Honey Bunny," Gallo begins repeating the title words in a slightly mocking manner, poking fun at stereotypical pet names in cliche mushy love songs before a tonal shift in the second verse as he speaks directly to his lover. This veil of intimacy extends into the eighth track of the record, "Apple Girl," where he again addresses his lover, this time in the form of a sincere lullaby that turns tragic at the end when the song fades out and he admits to her that "'Cause when you drink / It makes me cry." It is moments like this that feel like we are gaining access to his journal with his most intimate love letters or eavesdropping on a private performance in his room.
The lo-fi nature of this record matched the gloom I experienced in January. Gallo's simple melodies and sparse lyrics exude a forlorn quality that is somewhat comforting — perhaps akin to wearing a beloved but tattered sweater on a very grey day.
favorite tracks - was, honey bunny, when